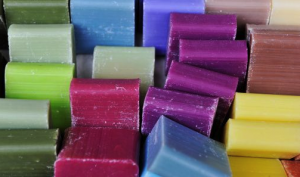 I was about seven when I heard an off-color joke I didn't understand. My mom explained it as politely as she could.
"Well, Laurenne, some men like to joke around and say that a woman's private parts smell like fish."
Aaaaand that was the beginning of a very long paranoia about the scent of my own vagina.
I don't remember my mom ever saying much else about it. There was no, "Any private part that's stuffed into a sealed-off underpant all day long is about to catch some sweaty scent– even balls."
That would have been slightly comforting. If she did say that, all I heard was "Holy shit! Your vagina's gonna smell like fish one day and some guy's gonna think you're disgusting."
It didn't stop there. Once the junior high kids got wind of the rumor, they spread it all over the place. The bullies at school would call the boys "faggots" and tell the girls their lady parts were full of shrimp. As if I didn't already have to worry about the rubber bands on my braces snapping or my bra stuffing falling out. Now I had to worry about how fresh I was. I even considered douching. This was in the 90s, a douche bag's heyday– before the term was ruined by Ed Hardy.
Mortified, I didn't let anyone go near my shrimp spot. No way, Hosni (keepin' it current up on this new blog, yo!).
As I got to the age when guys actually wanted to explore down there, I cautiously giggled my way out of those situations. That stupid fish rumor single-handedly ruined all my early sexual experiences, making them way more one-sided than they should have been. Thanks a lot, society. You owe me at least twenty orgasms.
It's been a long road, but I think I have finally veered off the path of pungent paranoia. This happened because 1.) I have smelled enough balls to know that women should NOT be cowering in some corner as if WE have a problem. 2.) I'm no longer in high school where people are gossiping about whose snatch smells the worst. 3.) I've come to enjoy my womanhood so much that I wish that I could bottle it. What? What's that you say? You say that someone has figured out how to encapsulate womanhood?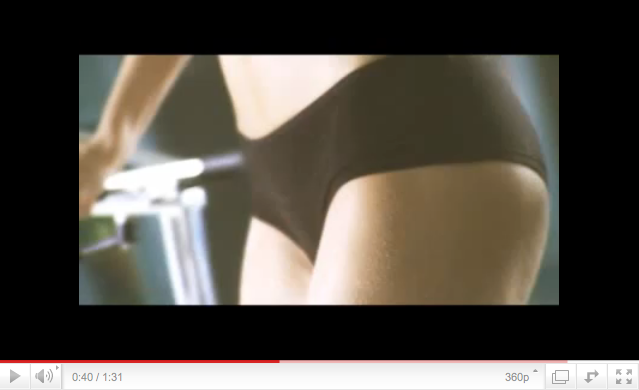 SOMEONE HAS FIGURED OUT HOW TO ENCAPSULATE WOMANHOOD! Bottled. Vulva aroma. Vulvaroma. AND MEN ARE BUYING IT for 25 euros. It came out in 2009, and I can't believe I am just now breaking wind of it.  Why aren't more women exploiting this? This invention is a WIN for all womankind.
Whether or not you buy it or use it, we finally have proof that some people love the scent of a woman. So much so that they want to wear it. Actually, the website says a tiny amount is applied onto the back of the hand "and the irresistible smell that exudes from a sensuous vagina immediately intensifies your erotic fantasies." Men and lesbians can hit arousal just by smelling our cannelloni! Can somebody please start spreading this around so the current generation's pre-teens don't have to go through so much vaginal angst?
In closer speculation of the video, you will note that the smoldering German model goes in for the sniff after the vulva is all worked out. MEN ARE EVEN ATTRACTED TO THE SCENT OF A WOMAN AFTER THE GYM! The creator of the Vulva-in-a-bottle claims it took him over a year to find the right combination of urine, sweat, and female arousal.
Rejoice! I am feeling a female freedom I've never felt before. I feel like having sex once without showering beforehand (Just once.). I feel like doing the splits naked at the nearest gas station. I feel like shoving my loin divider into the noses of every man on the street and then charging 25 euros.
But how accurate is it? I scoured the internets for some reviews. One chick says the scent is very accurate, and another British talk show host put some on his fingers and joked that he couldn't go home to his wife (British humor– not always funny). Does this confirmation by many mean that all vaginas smell the same? British ones and American ones? Mine and yours? The perfumers claim the scent was extracted from only a 'beautiful' woman, but I have a feeling ugly women don't smell bad just because they're ugly. And if most people who smell it claim it to be accurate, doesn't that mean all women share a similar scent? Rejoice again! We spend years utterly paranoid about how horrible we must smell when our ladinesses are all exactly the same and really smell good enough to bottle.
In an interview in the Examiner, a gay man with no prior vulva experience said that Vulva smells like Christmas.
There you have it, folks. We learned a big lesson today. Society needs to stop with the rumors and jokes about fishy vaginas. Women don't smell like fish. We smell like commercialism and ham.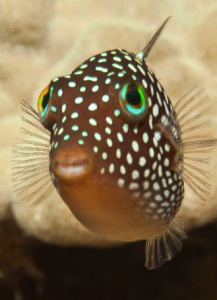 Hey, jerks. Quit saying we smell like vaginas.