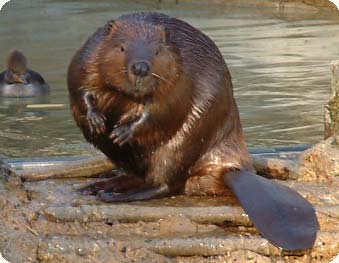 I have become a beacon for those curious about vaginas. This is not where I thought my life would take me, but somehow I'm here. It's not a bad spot. I could be a beacon for feces eaters or hatemongers or artichoke whisperers. But, nope. It's curious coochie searchers. I found this out when I wandered into the 'keyword' analytical area of my blog yesterday and saw that most strangers find their way to this blog by searching "quarters in pussy," "vagina smells like ham," "my mothers pussy smells like fish," and "I have small object stuck in my vagina how can I get it out." Some people also find me by searching "pants in denmark" or "padded bra addict," but that happens much less often.
Thank you, Google, for sending me all these curious crotch crawlers. I am honored, although I did not create this blog to become a lighthouse in the overwhelming sea of vaginal investigators. Not at all. In the over three-hundred entries posted here, only three mention the nether regions: this one about vulvaroma, this one about foreign objects, and this one about fluids slipping onto Hollywood dance floors. That is a mere one percent of my repertoire. Not enough to have such a gaggle of scissor sisters directed my way. I want to put it out there that I'm not an expert. I must also come clean to the curious and tell you: my vagina is not even in use. I saw a tumbleweed roll past it this morning.
Still, I accept my post.
Plus, those in need of crotchal info bring traffic and boost my ego. I'll take it. Since I don't want my one percent to be so much of a let down when they arrive, I would like to add one more post to the vaginal trifecta here on Humans are Funny.  While I've covered foreign objects and promiscuity and odors, I haven't covered size. I might as well. Because I need traffic. Because people are curious. And because I happened upon a very disturbing revelation.
There is a tampon alternative these days. I will not try to describe it here because you don't really want to know about it unless you happen to be in the market for a tampon alternative. And also because I already tried to describe it in writing, and I scared myself. If you want to check it out, you can go to the divacup.com yourself. But, all you need to know is that it goes in the same place as the tampon, but it's not a tampon.
What's most disturbing is that there are two sizes: SMALL– for people under 30. AND LARGE: for people over 30.
That's it. Two sizes.
No matter what.
Even if you haven't had a baby.
Even if you do kegel exercises daily.
Even if your man tells you how tight you are.
If you're over 30, you're considered large.
"We recommend Model 2 if you are 30 or over 30 years old, because as we age, our hips naturally widen and the vaginal muscles lose elasticity. Because the vaginal muscles hold The DivaCup in place, it is important to use Model 2 if you are over 30, even if you have not had childbirth.
Even if you are a very small-framed woman with no children, and you are over 30, you should still purchase the Model 2."
Great. Thanks, DivaCup, for the lack of sugar on that coat. You could have just told me that sleeping with me feels like a Pringles sleeve.
Now I understand why men go for younger chicks. Their skin is porcelain-like and wrinkle free. They think ALF lunchbox collections are quirky and vintage. Their vaginal walls are tighter NO MATTER WHAT. But a twenty-year-old girl learned about the eighties from Wikipedia, okay? And her car insurance costs more. And she lacks character and wisdom. Yeah. And flavor and experience. If lower insurance rates with a little flavor and a little wisdom isn't argument enough to date a thirty-year-old with sagging vaginal walls, I don't know what is. Holler.
And this concludes the vagina series on Humans Are Funny.