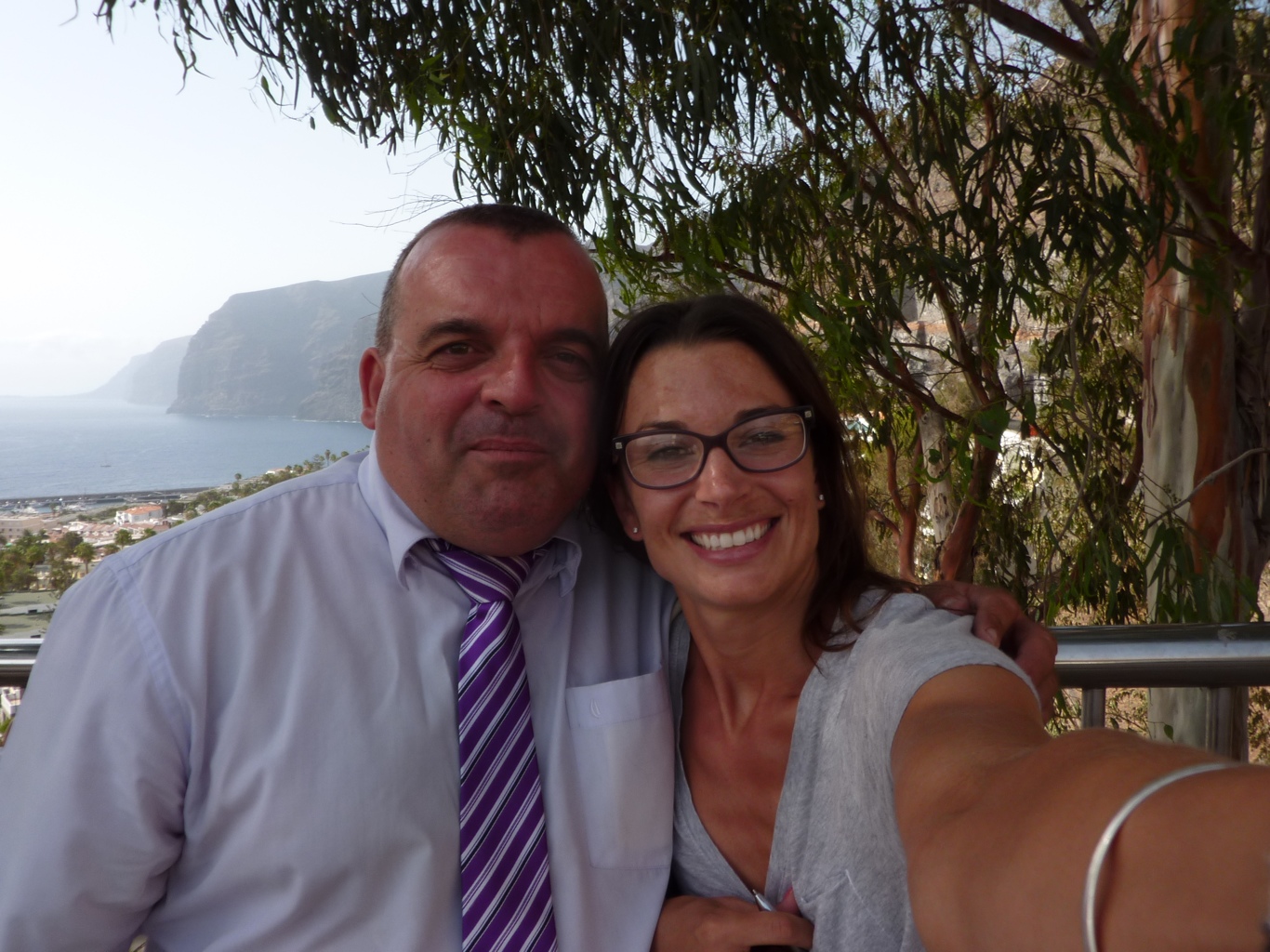 After two weeks with my mom and two weeks with my cousins, my luggage wheels were traversing the Spanish cobblestones alone.

Traveling alone is the best and the worst. It's the hardest and easiest. When you're alone, there's no need to tell a companion that you have to walk in to this store really quickly to grab some laxatives (an example). No need to feel pressured to go see the Pharmacy Museum in Krakov because your friend wants to go (Ok, I wanted to go. Hint: You can skip the Pharmacy Museum in Krakov.) When you're alone, there's no need to apologize to anyone when the dinner you made turns into midnight cheese sandwiches (Seriously, how did that broccoli end up tasting like bad breath?)

Plus, there are spiritual benefits to traveling alone, as it opens up a whole new world of awareness. With no phone or Facebook in a foreign land, dinners, lunches, breakfasts, and pretty much everything in between is spent listening to thoughts and getting to know what goes on inside your head. By now, I REALLY know what goes on inside my head. (It's insanity in there.)

That new awareness leads to good, but it's also the hard part. There are phases to this hard part. The first is fear. Maybe not for everyone, but I am prone to outbursts of that worthless emotion (Don't try to say that there's some good in fear because whatever.) I fear getting lost. I fear asking for directions. I fear being seen as a tourist (which is what I am, so this one makes no sense– my brain wants me to be cooler than a tourist.). Since I am alone, I am completely aware of it, which is even more frustrating. –What if I say something wrong and he can tell my Spanish isn't as good as his? –Your Spanish isn't supposed to be as good as is, as he is FROM SPAIN. –You're right, but still I'm scaaaaaaaared. –You're being really scared of some stupid shit right now. —Waa.

This lasts for a few days.

And then come the couples. Suddenly, you look around and realize that everyone on vacation is here with their extremely significant other. Your pupils become sniper eyes as you notice every little held hand, every fucking beach kiss, every cute eye exchange when the baby needs a new diaper. You see it all. And to top it off, waiters just can't get over that you're a girl on vacation all by herself. Every time you sit down to dinner, they'll say, "JUST YOU?" and feign some crazy shock. A few nights ago by the Madrid airport, my waiter said that my boyfriend must have been killed in an airplane. I looked him in the eyes very seriously and said, 'Yes. Yes, he was.' And then I looked away. Not really, but I should have because WHY CANT A GIRL JUST TRAVEL ALONE? SO WHAT IF HER OVARIES ARE AGING AND SHE DOESN'T HAVE ANYONE TO TRAVEL WITH?

That's the self-pity phase. It lasts for a few days.

And then there's an outpouring of love for family and friends. Well, if Rahul were here, he'd love this place. And if Andrea were here, she'd be making fun of that guy's Speedo right now. And, boy, my mom would want one of those mumus over there. Man, my friends and family are pretty sweet. WHY AM I SPENDING THE ENTIRE SUMMER WITHOUT THEM? I'M SO DUMBBBBBBB. I miss everyooooooone. Waaaaaaaa. Even my landlord. And my mail woman. What is she up to right nowwwwww?

That's the regret/longing phase. It lasts two days tops.

Then comes the I-don't-give-a-fuck phase. This phase is freedom. It's still introspective, but whenever fear comes up or self pity walks in, you can stop them at the gate and say, 'YOU ARE IN SPAIN RIGHT NOW. LOOK THE FUCK AROUND AS THE SEA IS RIGHT BY YOUR FEET AND YOU'RE NOT WORKING AND WINE IS $3 FOR A GOOD BOTTLE AND THIS IS EXACTLY WHAT YOU WANTED TO DO WITH YOUR LIFE.' AND LOOK HOW MUCH YOU REALLY LOVE CAPITALS!!!!

I'd been hoping with fingers double-crossed for this phase to hurry up and come. Please come, freedom to speak and be and frolic and talk to everyone and dance with old people and eat foods that are weird and sticky!

I realized it had finally arrived as I sat in the jump seat of a huge tourist bus, the very last passenger on board. My bag stumbled around on the floor as we zipped around a rotunda more than once. The driver was simply driving, not ready to arrive at my stop. He was telling me all about his wife's suicide. She was too tall to hang herself from any beam, so she held onto her ankles until she died. She could have simply stepped to the floor, but she didn't. She held on. AND THIS MADE ME SO HAPPY! Not because I'm a morbid human being with a suicide obsession (although also a possibility). It made me happy because this is exactly what would be happening in my own country. I wasn't feeling alone. I wasn't scared of saying something wrong in Spanish. I wasn't missing anyone. I was myself. And I had found someone who wanted to talk to me about his life, which is exactly what happens in the States. People with stories always find me. Or maybe I find them. Especially "suicide survivors." We always seem to find each other and share stories like old 'Nam buddies. I was myself, and he was himself. And there we were, listening to each other and driving around Spain! If we were in the US, you bet that guy would be appearing in the next Taboo Tales.

Feeling free, I danced that night until six in the morning with the Salsa champion of Italy! And after that I went to the biggest water park in Spain and GOT A FAST PASS! Then I had dinner with a piano teacher named Rosa. After that, I debated prostitution laws with a hot cop (it's totally legal and only 20 bucks for the WHOLE SHEBANG!). Now, I am in Madrid writing this from the center of a square surrounded by Germans and luggage shops and jars of sangria and umbrellas and cigarettes and walking dogs and frozen yogurt shops and old women peering from balconies. And I feel calm and not scared and not alone. AND I NEVER WANT TO LEAVE. AND I STILL LOVE CAPITALS.