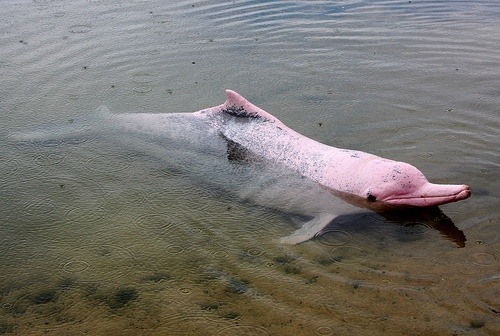 When I was planning my trip around the world in 2008 (holy shit, that sounds so long ago), I stumbled across a blog (remember blogs?). It was the travel story of a couple in their fifties. They had taken a trip to the Amazon, fallen in love with it, and bought a banana plantation. They mentioned spotting pink dolphins every day from the porch of the house they built on the edge of their BANANA PLANTATION.
I of course thought they were dicks through my seething jealousy. Really though, I wanted to be just like them (but not in my fifties).
I quickly made some assumptions:
– Seeing pink dolphins in the Amazon is such an amazing dream. It's so cool, in fact, it must only come true for other people.
– The Amazon is so far away and way too hard to get to. You probably have to be fifty and retired to go all the way there.
– You gotta be super rich to see pink dolphins.
So, I put that dream in the box titled 'someday,' and I went about touring places that seemed way more approachable, like Honduras (why? please don't go there), Spain (Europe– just a $1200 flight away), and Papua New Guinea (home of the most dangerous city in the world— I am NAIVE AND HAVE A DEATH WISH).
This year, I decided to take my traveling to the next level. I went to the Travel Expo in LA to get ideas. And ideas I got. I saw a poster about the Amazon, complete with pink dolphins and bananas. I did some research and found that Leticia, Colombia, is a small town perched on the edge of three countries. From Leticia, you can walk 15 minutes to Brazil or take a 10-minute boat ride to Peru. And all of those places are smack dab in the middle of the Amazon (or El Amazonas, as they say in Leticia). With just some clicks of the mouse (not really. who still uses a mouse?), I found that a ticket to Leticia is MUCH cheaper than the tickets to any of the other places I've been going. Plus, it's MUCH safer than Honduras or Papua New Guinea (I swear, Mom). And… THERE ARE PINK DOLPHINS there.
So, I booked a ticket and went there last month.
IT WAS SO EASY.
Note to 2008 self: don't make assumptions.
I stepped off the plane and felt a welcoming tropical warmth. Oddly, there weren't piles of books, electronics, or banana slicers. Just an abundance of trees and fishermen.
I booked a tour upon arrival and jumped on the first boat to glide from Leticia onto the wide Amazon river. On the right, communities dotted the river bank, morning smoke like pillows in the sky. On the left: Peru! We pulled into a quiet spot between two mid-river islands, and the dolphins greeted us there. Grey ones put on a show for us. The little babies somersaulted through the air. Then we waited. One minute. Three minutes. AND THEN PINK DOLPHINS!!!!!!!!!!!!!!! They were bigger and wiser-looking than the grey ones. They moved more slowly and did not care to put on a show. They were smart and smooth and the color of Pepto-Bismol. But best of all, they were there, in front of my eyeballs.
I'd been in Leticia 12 hours and had already seen the elusive Amazon beauties. At the end of my stay, however, the pink dolphins had lost a bit of their pizzazz. First, I found out they weren't gay (super bummer). And when I saw ALL that the Amazon has to offer, they seemed kinda meh. Being in the jungle there is like jumping into a painting. It's like coming alive inside a fairy tale. It's like walking through a cartoon because the actual abundance of animals and flowers and fruits and birds and fish sounds and nature and new things you've never even imagined seems unfathomable in real life. But it's real. And there are nice people there living among the beauty and green and blossoming of the Amazon every day. Some of them even have banana plantations (which are not that expensive, come to find out. You can even build your own house for a mere $2k along the river banks. Take that, 2008).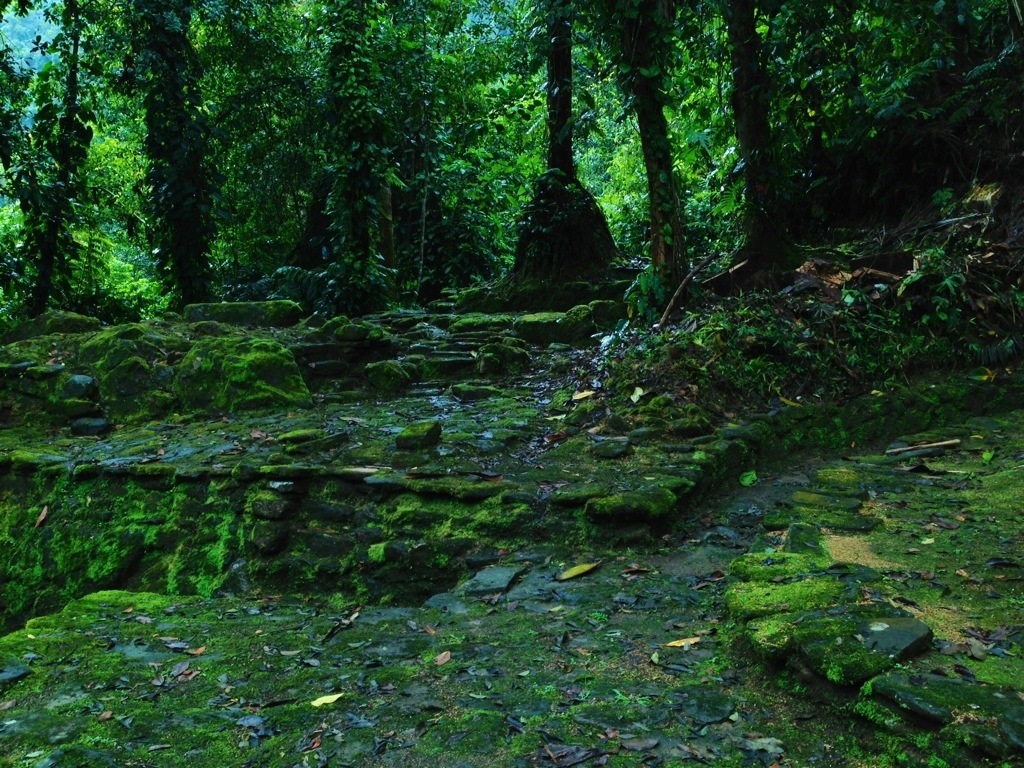 fairy tale forest!
I spent plenty of time there– enough to meet indigenous tribes and all sorts of characters. I made friends with a monkey named Shakira. I ate at least 20 fruits I'd never heard of. I had "coaching sessions" with three shaman. And, most importantly, I HELD A SLOTH.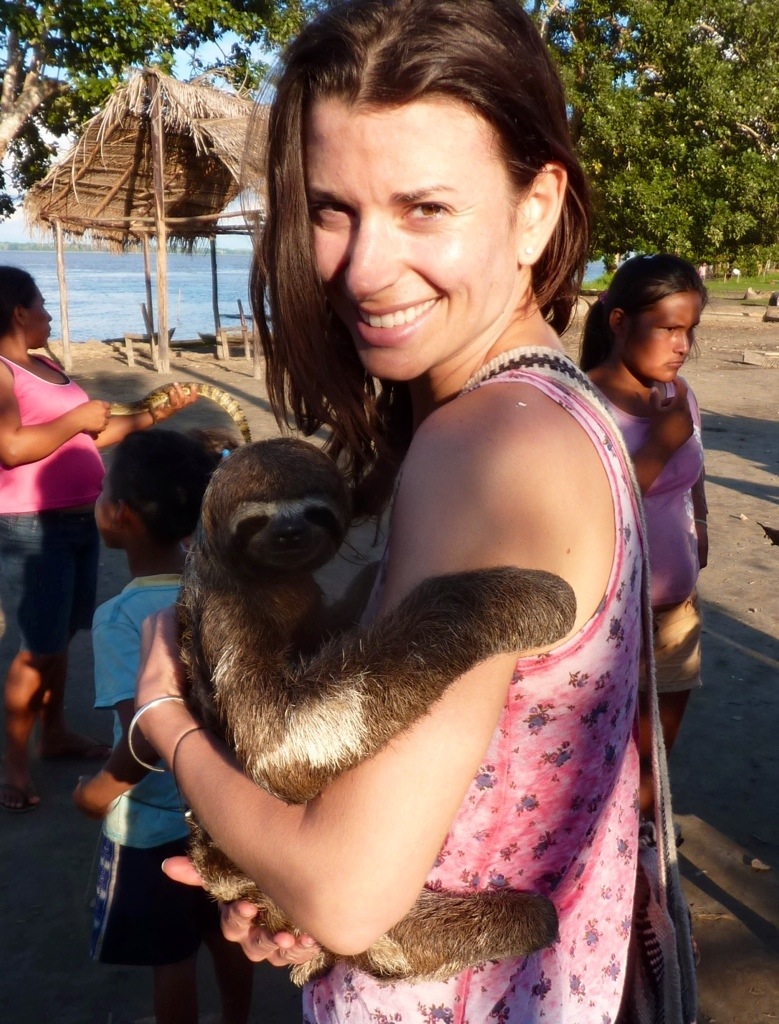 Next time my brain tells me something is impossible or something is for 'other people only,' I will remember Leticia and look around my banana plantation.